James Litton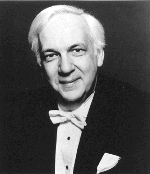 JAMES LITTON is regarded as one of American's best known choral conductors, as a specialist in children's choral techniques, as a teacher and scholar, and as a church musician and organist. He has conducted choral and orchestral works and presented seminars and workshops throughout North American, in Central America, and in Europe, Africa and Asia. During recent seasons, he has conducted and lectured at the Berkshire Choral Festival and at festivals in Latvia, France, Poland, Taiwan, South Korea and South Africa.
A specialist in children's choral techniques and an accomplished organist, Dr. Litton conducted The American Boychoir in 49 states and 12 nations in more than 2,000 concerts during his 14-year tenure as Music Director. Following his retirement from The American Boychoir School, he has served as interim Music Director of Washington National Cathedral and the St. Olaf College Choir.
Dr. Litton was head of the Church Music and Assistant Professor of Organ at Princeton Theological Seminary and Visiting Lecturer at Virginia Theological Seminary and The University of the South. He has been Organist and Director of Music at Trinity Church, Princeton, New Jersey, and St. Bartholomew's Church in New York City. In his role as a leading church musician, he has been a member of the Episcopal Church's Standing Commission on Church Music, and was a contributing member of the committee which produced the Episcopal Hymnal, 1982. Dr. Litton has edited several books and collections of liturgical music and has published more than fifty articles in professional journals. He is a Fellow of the Royal School of Church Music, one of five Americans to receive this honor.
---
Return to Martha Ainsworth home page